Tags
budgeting, financial freedom friday, gina koerner, home decorating, home depot, home staging, interior design, kids and money, lowes, memorial day, memorial day sale, money, pay less, real estate, saving money, shopping, st louis by gina, st louis homes by gina, st louis real estate, stlouisbygina, stlouishomesbygina, the gina koerner team
By Jaymi Naciri
Memorial Day weekend is just about here, and that means packed cars, family picnics, and all-day get-togethers, all wrapped up in the remembrance of those who made the ultimate sacrifice for this country.
It also means great sales – which will come in especially handy if you happen to be the one hosting the weekend festivities. So we've gathered together some of the best home items on sale this week in this Memorial Day Edition of Steals & Deals.
Here is the best of the week for home…
You may not have time to redo your kitchen before this weekend, but if it's in your future plans, check out the Yosemite Home Decor 18-Gauge Double-Basin Undermount Stainless Steel Kitchen Sink, part of Lowes' Memorial Day Sale. Regularly $268.20, it's 45 percent off this week, priced at $146.67.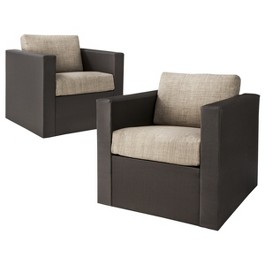 We've been checking out this ThresholdTM Lowry 2-Piece Upholstered Patio Club Chair Set since it was priced at $403.20. Now offered on clearance at Target for 30 percent off at $282.24, we just can't wait any longer.
Target also has select toys on sale this week at buy one, get one 50 percent off. Frankly, we think this sale is perfectly timed for kids who are going to be out of school on Monday.
If you need an outdoor dining set, Home Depot may have your solution. Certain patio items are offered for up to 40 percent off during their Memorial Day sale.
This Hampton Bay Cedarvale 7-Piece Patio Dining Set with Nutmeg Cushions was $899 and is now priced at $539.40 – 40 percent off – this week. It just may be the perfect set for your Sunday brunch, for this weekend or any this summer.
Maybe you're planning an outdoor get-together of the more romantic variety. If you decide you need to add some easy ambiance to your outdoor space, these Solar LED Fairy Lights, just $28, down 72 percent from $99 on crowdsavings, can do the trick.
The Gina Koerner Team   www.StLouisHomesByGina.com   636-229-8746   "Changing Lives… One Home at a Time"